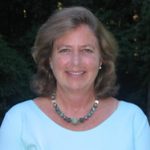 Penelope Mitchell
PARC Executive Director
Penelope Mitchell has served as PARC Executive Director since 2006. Prior to joining PARC, she worked as a consultant in international development for 17 years. Her activities centered on conceptualizing and writing large grant proposals for training programs in over a dozen countries. She also worked in Iraq on a massive program to reconceptualize and revitalize the country's education system. Prior to her work as an independent consultant, she spent 10 years at the Academy for Educational Development managing human resource development activities in Botswana, Swaziland, India, Honduras, and the Caribbean. She worked in financial management for Education Development Center, was logistics coordinator in Kenya for Earthwatch, and served as a department office manager at New York University. She has an M.A. from New York University in TESOL, a B.A. in history from Stanford University, has studied in Italy, France, and Mexico, and is ABD on a Ph.D. in anthropology at American University. She has published and presented papers on the management of training programs and is editor of a handbook for foreign universities, particularly in Africa and the Middle East, on how to develop and manage programs for visiting U.S. students and create partnerships with U.S. universities. She has worked with both community colleges and HBCUs on internationalizing their campuses and on programs bringing people from over 20 countries and a wide variety of backgrounds to study in the U.S. via short-term programs through Ph.D.s.
Ghada alMadbouh
PARC Palestine Research Director
PARC
Dr. Ghada alMadbouh is PARC Palestine Director of Research. She is also a PARC alumni fellow and a previous acting director of PARC in 2007. AlMadbouh is a 2011 graduate of the University of Maryland/College Park with a PhD in Political Science, specializing in democratization, social movements, and political Islam. Her thesis was on the process of inclusion of Islamists in governance and the deployment of political violence with a case study of the Palestinian Authority and Hamas (1994-2007). AlMadbouh was a post-doctoral fellow at the program of "Europe in the Middle East-The Middle East in Europe" affiliated with the Wissenschaftskolleg zu Berlin and the Free University in Berlin. The focus of her post-doctorate work was on the political thinking of Islamists beyond liberal categories. Since the beginning of 2012, she has been working as Assistant Professor in the Philosophy and Cultural Studies Department and the Political Science Department at Birzeit University. She is involved with the "Right to Education" Campaign at Birzeit and on several committees at the University. She is currently working on a paper about the Palestinian system and reconciliation or lack thereof. She has a keen interest in gender studies and was involved with the Ministry of Women's Affairs in Ramallah in 2005.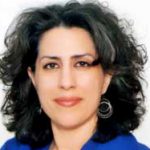 Julie Peteet
PARC President
Dr. Julie Peteet is Professor in the Department of Anthropology and Director of Middle East and Islamic Studies at the University of Louisville. Her research has focused on Palestinian displacement, refugee camps, space and identity, mobility, and the policy of closure in the West Bank. She has authored three books: Space and Mobility in Palestine (Indiana University Press, 2017); Landscape of Hope and Despair: Palestinian Refugee Camps (University of Pennsylvania Press, 2005); and Gender in Crisis: Women and the Palestinian Resistance Movement (Columbia University Press, 1991). She has published in a variety of journals including Anthropological Quarterly, Journal of Refugee Studies, Signs, American Ethnologist, Cultural Anthropology, Cultural Survival, Social Analysis, Journal of Palestine Studies, International Journal of Middle East Studies, and Middle East Report as well as contributed numerous chapters in edited volumes. Her research has been funded by SSRC, Wenner-Gren, Fulbright, the Mellon Foundation, CAORC, and PARC. She served on the Editorial Board of MERIP for many years and was an associate editor of the Encyclopedia of Women and Islamic Cultures.


Ilana Feldman
PARC Vice-President
Dr. Ilana Feldman is Associate Professor of Anthropology, History, and International Affairs at George Washington University. She is the author of Governing Gaza: Bureaucracy, Authority, and the Work of Rule, 1917-67 (Duke University Press, 2008) and Police Encounters: Security and Surveillance in Gaza under Egyptian Rule (Stanford University Press, 2015); and co-editor (with Miriam Ticktin) of In the Name of Humanity: The Government of Threat and Care (Duke University Press, 2010). Her current project traces the Palestinian experience with humanitarianism in the years since 1948, exploring both how this aid apparatus has shaped Palestinian social and political life and how the Palestinian experience has influenced the broader post-war humanitarian regime.
Sherene Seikaly
PARC Treasurer
Dr. Sherene Seikaly is Associate Professor of History at the University of California, Santa Barbara. Seikaly is the editor of the Arab Studies Journal, co-founder and co-editor of Jadaliyya e-zine, an editor of Journal of Palestine Studies, a policy member of Al-Shabaka, the Palestinian Policy Network, and an advisory member of R-Shief Online Archive Project. Seikaly's Men of Capital: Scarcity and Economy in Mandate Palestine (Stanford University Press, 2016) explores how Palestinian capitalists and British colonial officials used economy to shape territory, nationalism, the home, and the body. She has published in academic journals such as International Journal of Middle East Studies and Journal of Middle East Women's Studies as well as in online venues including Jadaliyya, Mada Masr, and 7iber.


Judith Tucker
PARC Secretary
Dr. Judith Tucker is Professor of history and director of the Master of Arts in Arab Studies Program at Georgetown University's Center for Contemporary Arab Studies. She earned her Ph.D. in History and Middle Eastern Studies from Harvard University. Her research interests focus on the Arab world in the Ottoman period, women and gender in Middle East history, and Islamic law, women, and gender. She is an Associate Editor of the Journal of Middle East Women's Studies and former Editor of the International Journal of Middle East Studies. Tucker is the author of many publications on the history of women and gender in the Arab world, including Women in 19th Century Egypt (Cambridge University Press, 1985), In the House of the Law: Gender and Islamic Law in Ottoman Syria and Palestine (California University Press, 1998), and Women, Family, and Gender in Islamic Law (Cambridge University Press, 2008). She is also the co-author of Women in the Middle East and North Africa: Restoring Women to History (Indiana University Press, 1999). In addition, Tucker is the editor of Arab Women: Old Boundaries, New Frontiers Indiana University Press, 1993) and co-editor of A Social History of Women and Gender in the Modern Middle East (Westview Press, 1999).

Amahl Bishara
Member
Dr. Amahl Bishara is an associate professor of Anthropology at Tufts University and affiliated faculty of the Department of Studies in Race, Colonialism & Diaspora. Her research revolves around media, settler colonialism, expressivity, and place. She is the author of Back Stories: U.S. News and Palestinian Politics (Stanford University Press 2013), an ethnography of the production of U.S. news during the second Palestinian intifada. She directed or co-directed the documentaries Across Oceans, Among Colleagues (2002), Degrees of Incarceration (2011), and Take My Pictures For Me (2016). Working with youth at Lajee Center in Aida Refugee Camp, Bethlehem, she has co-produced two bi-lingual children's books, The Boy and the Wall and The Aida Camp Alphabet. During 2017, she was an ACLS Burkhardt Fellow at the Radcliffe Institute for Advanced Study. She is writing a book on the different conditions of expression for and exchange between Palestinian citizens of Israel and Palestinians in the West Bank, tentatively entitled Permission to Converse: Laws, Bullets, and Other Roadblocks to a Palestinian Conversation. Her article "Driving While Palestinian in Israel and the West Bank: The Politics of Disorientation and the Routes of a Subaltern Knowledge" inaugurated this project. She has also published on Israel's separation wall in Aida Refugee Camp and Palestinian protests against it
Brian Boyd
Member
Dr. Brian Boyd is Co-Director (with Prof. Nadia Abu El-Haj) of the Center for Palestine Studies at Columbia University. He is a professor of Anthropology/Archaeology and directs the Columbia M.A. Program in Museum Anthropology. He received his undergraduate M.A. (Hons.) degree in archaeology/anthropology from Glasgow University in 1991, and his Ph.D. from the University of Cambridge in 1996. He taught in the Department of Archaeology at the University of Wales, Lampeter, from 1997-2006. He works on the prehistory of southwest Asia, with a focus on archaeology and politics in Palestine/Israel. He writes on critical human-animal studies, gender/queer theory, and sound studies. His current fieldwork takes place in the Palestinian Territories (West Bank), where he co-directs (with Dr. Hamed Salem) a Columbia University/Birzeit University community archaeology and museum anthropology project focusing in and around the town of Shuqba, northwest of Ramallah.

Andy Clarno
Member
Dr. Andy Clarno is Associate Professor of Sociology and Black Studies at the University of Illinois at Chicago. His research focuses on the relationship between racism, colonialism, capitalism, and empire in the early 21st century. He is the author of Neoliberal Apartheid (University of Chicago Press 2017), which traces the impact of neoliberalism on the political transitions in South Africa and Palestine/Israel over the last 25 years and highlights the relationship between racialized poverty and militarized policing. Andy serves on the editorial board of Middle East Report and the steering committee of the US Campaign for Palestinian Rights. He is also coordinator of the Policing in Chicago Research Group, a team of faculty and graduate students at UIC that provides research support to social movements confronting racialized policing.
Leena Dallasheh 
Member
Dr. Leena Dallasheh is Associate Professor of history at Humboldt State University. Her research focuses on the history of Palestine/Israel, with a particular interest in Palestinians who became citizens of Israel in 1948. She is currently finishing a manuscript, Living Through the Nakba: Nazareth's Palestinians in the Transition from British Mandate to Israel, on the social and political history of Nazareth in the transition between the British Mandate and Israel. She is also working on her second book project, Not Red Alone: Palestinian Communist Internationalist Nationalism that explores communist activism among Palestinians from its earliest days in the mid-1920s until 1993. She has published articles and reviews in JPS, IJMES, The American Historical Review, and edited collections. She has also been engaged in academic and public conversations on Palestine/Israel. Dallasheh received her PhD in the joint History and Middle Eastern and Islamic Studies program at NYU, and has a law degree from the Hebrew University in Jerusalem.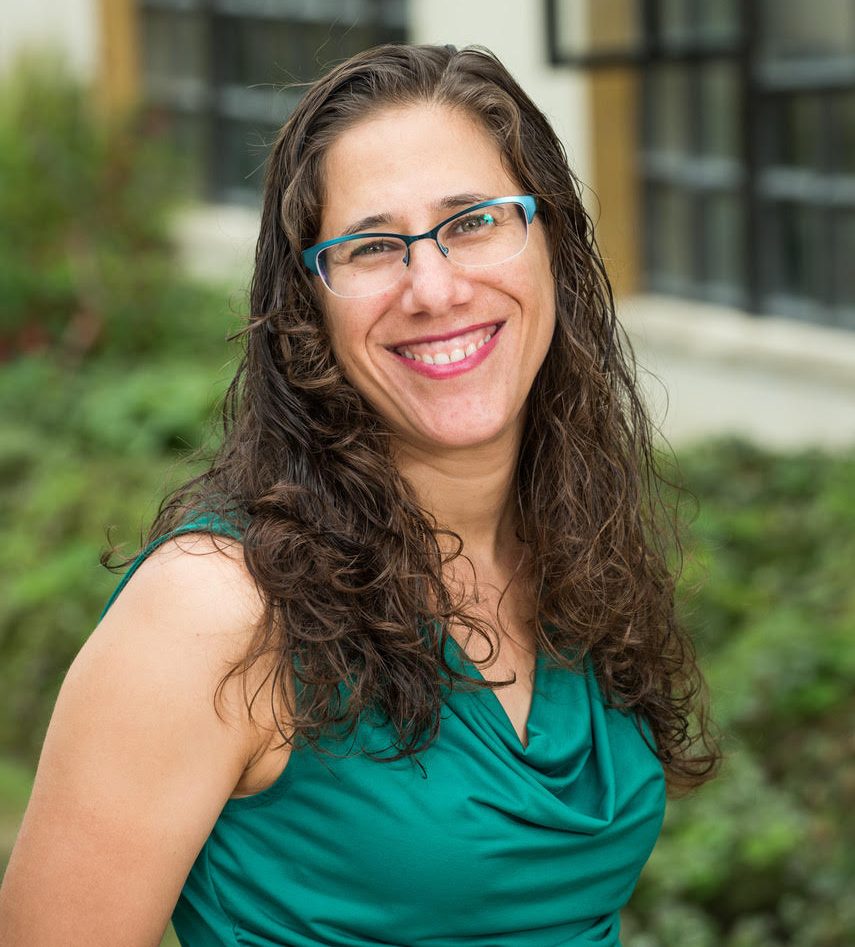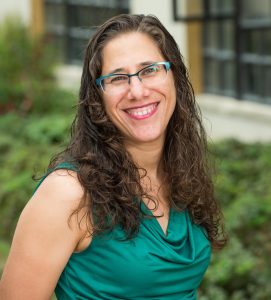 Heidi Morrison
Member
Dr. Heidi Morrison is Associate Professor of History at the University of Wisconsin, La Crosse.  After completing the PARC Faculty Development Seminar in 2010, Morrison developed a research project on oral histories of Palestinians who grew up in the second intifada. Her research in the West Bank has been supported by a PARC U.S. Fellowship in 2012, a Fulbright Scholarship in 2013-2014, and a PARC/NEH Fellowship in 2014. She is currently writing a monograph entitled Surviving Memory in Palestine: Children of the Second Intifada. Morrison is the editor of Palestinian Children: Targets of Settler Colonialism, Agents of National Struggle (University of Georgia Press, 2018, expected). In addition to her work on Palestine, Morrison is the author of Childhood and Colonial Modernity in Egypt (Palgrave 2015) and the editor of The Global History of Childhood Reader (Routledge 2012).
Maha Nassar
Member
Dr. Maha Nassar is Associate Professor in the School of Middle Eastern and North African Studies at the University of Arizona, where she specializes in the cultural and intellectual history of the modern Arab world. She holds a Ph.D. in Near Eastern Languages and Civilizations from the University of Chicago. Her first book, which received a 2018 Palestine Book Award, is titled Brothers Apart: Palestinian Citizens of Israel and the Arab World (Stanford University Press, 2017). In it, she examines how '48 Palestinian intellectuals connected to global decolonization movements through literary and journalistic writings. Her scholarly articles have appeared in the Journal of Palestine Studies, Arab Studies Journal, International Journal of Middle East Studies, Middle East Journal of Culture and Communication, and elsewhere. A 2018 Public Voices Fellow with the OpEd Project, Dr. Nassar's analysis and opinion pieces have appeared in numerous U.S.-based publications, including The Washington Post, +972 Magazine, and The Hill. As a 2022 Palestinian Non-Resident Fellow at the Foundation for Middle East Peace, she joins FMEP in developing public programming, primarily through podcasts and webinars. Dr. Nassar's current book project is a global history of Palestine's people from the seventh century to the present. 

Terry Regier
Member
Dr. Terry Regier is Professor of Linguistics and Cognitive Science at the University of California, Berkeley. He received his Ph.D. in computer science from Berkeley in 1992, and was then on the faculty in psychology at the University of Chicago for several years, before moving back to Berkeley. He is a member of the governing board of the Cognitive Science Society. His research explores the relation of language and cognition in computational terms, and he has published widely on this topic. He also has a specific interest in political language use concerning the Palestine question and the Arab world generally, and has published on this topic in Middle East Journal and the Journal of Palestine Studies.
Helga Tawil-Souri
Member
Dr. Helga Tawil-Souri is Associate Professor in Media, Culture, and Communication and in the Department of Middle Eastern and Islamic Studies at New York University. She is also the Director of the Hagop Kevorkian Center for Near Eastern Studies. Her work deals with issues of technology, media, culture, territory and politics in the Middle East, and especially Palestine-Israel. She has researched and written on Arab media; Palestinian cinema, television, video games and popular culture; on telecommunications and internet infrastructure and development in the Palestinian Territories; as well as on cultural/territorial politics in Palestine-Israel including analyzing checkpoints as cultural and economic spaces, identification cards as material artifacts and territorially-bordering mechanisms. Most recently she co-edited Gaza as Metaphor (Hurst 2016).


Rebecca L. Stein
Member
Dr. Rebecca L. Stein is Associate Professor of Cultural Anthropology and Women's Studies at Duke University. She received her PhD from Stanford University in 1999. Her research studies Israeli cultural politics in the context of the Israeli occupation, the history of Israeli state formation, and the legacy of Palestinian dispossession. She is the author of Itineraries in Conflict: Israelis, Palestinians, and the Political Lives of Tourism (Duke University Press, 2008) which considers the relationship between tourism, mobility politics, and the Israeli-Palestinian conflict, The Struggle for Sovereignty: Palestine and Israel, 1993-2005 with Joel Beinin (Stanford University Press, 2006), and coeditor of Palestine, Israel, and the Politics of Popular Culture (Duke University Press, 2005) with Ted Swedenburg. She is currently working on Digital Occupations – a book project that studies linkages between new media and militarism in Israel, with a focus on how social media is changing the contours of military occupation. Portions of this work have recently been published in Middle East Report, the London Review of Books blog, and Critical Inquiry (online forum on the 'Arab Spring'). Stein's work on Israeli cultural politics has appeared in such journals as The International Journal of Middle East Studies, Social Text, Public Culture, Theory and Event, Journal of Palestine Studies, GLQ: A Journal of Gay and Lesbian Studies and Interventions: International Journal of Postcolonial Studies.

Honaida Ghanim
Member
Dr. Honaida Ghanim is the General Director of The Palestinian Forum for Israeli Studies (MADAR) in Ramallah. She received her Ph.D. in 2004 from the Hebrew University with distinction (Suma Cum Laude), and lectures at various Palestinian universities. She has published various articles and studies in the fields of political and cultural sociology and gender studies. Her book, Reinventing the Nation: Palestinian Intellectuals in Israel (in Hebrew), was published by the Hebrew University Magnes Press in 2009. She was the editor of On Recognition of the "Jewish State" (in English), published by MADAR in 2014, and a co-editor of On the Meaning of a Jewish State (Arabic), published by MADAR in 2011. She was also the chief editor of the Qadaya Israelieh Journal (2000-2011). Since 2009 she has been the chief editor of MADAR's Strategic Report.
Hadeel Qazzaz
Member
Dr. Hadeel Qazzaz has more than 20 years of experience in international development and gender justice. She has worked extensively in the Middle East, Africa, Central Asia, and Canada in areas of gender democracy, democratization processes, integrity, and poverty alleviation. She has worked with international organisations, academic institutions, and local governments. In 1997, she served as a research coordinator for the first Palestinian human development report and the Palestine national poverty report. She has also contributed to the gender statistics year book of the Palestinian Central Bureau of Statistics. She worked for several international NGOs, including the German Heinrich Boell Foundation, Integrity Action, the Canadian United Way of Calgary and Area, the City of Calgary in Alberta, Canada, and the Palestinian American Research Center, where she was the director of the Palestine office. She taught at the Institute of Women's Studies at Birzeit University, where her research focused on feminization of poverty, gender-based violence, and gender inclusion in the social, political, and economic decision-making processes. She regularly brings issues of gender responsive budgets and women's peace and security to the planning and implementation of community and national development programs. She has deep knowledge of civil society in the Middle East as well as as the challenges and potentials of the region.


Samah Saleh
Member
Dr. Samah Saleh is Assistant Professor at An-Najah National University in the Department of Social Work, where she headed the Department for three years, and she is the coordinator for the Master's degree program in Women's Studies. She received her PhD in sociology from Goldsmiths, University of London, and holds two master's degrees: one in Gender and Development from Birzeit University and the other in Social Work from McGill University. Her research interests are in Palestinian women's experience of incarceration in Israeli colonial prisons, with a focus on everyday life practices before, during, and after prison as well as on the politicization of women's bodies. She also is interested in the development of the social work profession in Palestine, with emphasis on community development. She is part of several different international research groups: one group is working on disability in Palestine, another is focusing on social innovation facing violence, and another is looking at the politics of marriage. As an activist, she works with organizations that focus on women issues, community development, and social solidarity economy.
Salim Tamari
Member
Dr. Salim Tamari is Professor of Sociology (Emeritus) at Birzeit University, Research Associate at the Institute for Palestine Studies, and Editor of The Jerusalem Quarterly. His recent publications include: Mountain Against the Sea: A Conflicted Modernity; The Storyteller of Jerusalem: The Life and Times of Wasif Jawhariyyeh (with Issam Nassar); Year of the Locust: Erasure of the Ottoman Era in Palestine; The Remaking of Palestine and the Great War (2017: UC Press); and Landed Property and Public Endowments in Jerusalem (with Munir Fakhr Ed Din, forthcoming 2018). He has a Ph.D. in Sociology from Manchester University and has been a visiting professor at Ca Foscari University (Venice), Georgetown University, Harvard University, and Columbia University.


Omar Imseeh Tesdell
Member
Dr. Omar Imseeh Tesdell is Assistant Professor in the Department of Geography at Birzeit University. He studies landscape and agroecological transformation in the Middle East and the Americas. His peer-reviewed research has been published in refereed journals such as: Plants, People, Planet (2020), Frontiers in Plant Science (2020), Journal of Arid Environments (2020), Agroecology and Sustainable Food Systems (2019), Geoforum (2017) and International Journal of Middle East Studies (2015). He has also edited an Arabic-English guide entitled Palestinian Wild Food Plants, 2018, as part of a community-based research collective. Other recent publications include "Garden Gathering" in A Garden among the Hills: the floral history of Palestine, The Palestinian Museum (2019).